I became completely and utterly obsessed with spats back in the fall. I absolutely HAD to have a pair. I saw some on etsy, but they were a little too pricey and not exactly the same as the picture in my head, so I decided to give it a go myself.
This is how they came to be, in brief. Firstly I made a rough pattern from the shaft (haha, I said "shaft") portion of a pair of zippered boots. I then made a few muslins from that pattern until I had the fit just right. Then I cut out the vinyl and the lining, stenciled the bird image on the vinyl. I stitched the lining and the vinyl, stiched them together, flipped and top stitched. Then I came to a stand still. I'd originally pictured eyelets, which I can do on my sewing machine, but once the spats were constructed, I realized I wanted something more substantial, which is when I decided on grommets. Except I didn't have a grommet setter. I went to the craft store and they only had little grommets. I ended up going to Tandy Leather and getting a heavy duty grommet setter and mallot. Then I marked and precut the holes and pounded in the grommets. It wasn't hard, but it was time consuming and VERY loud. They lace up with some plaid vintage ribbon from my stash.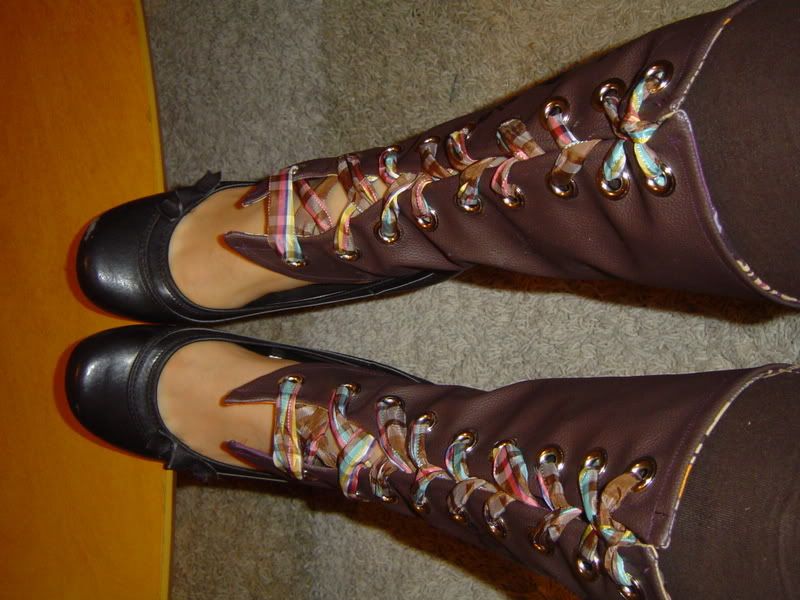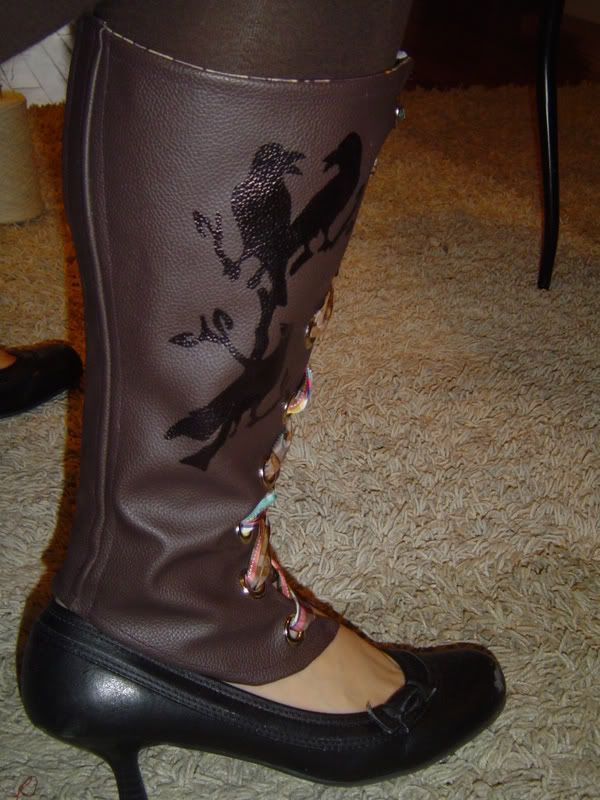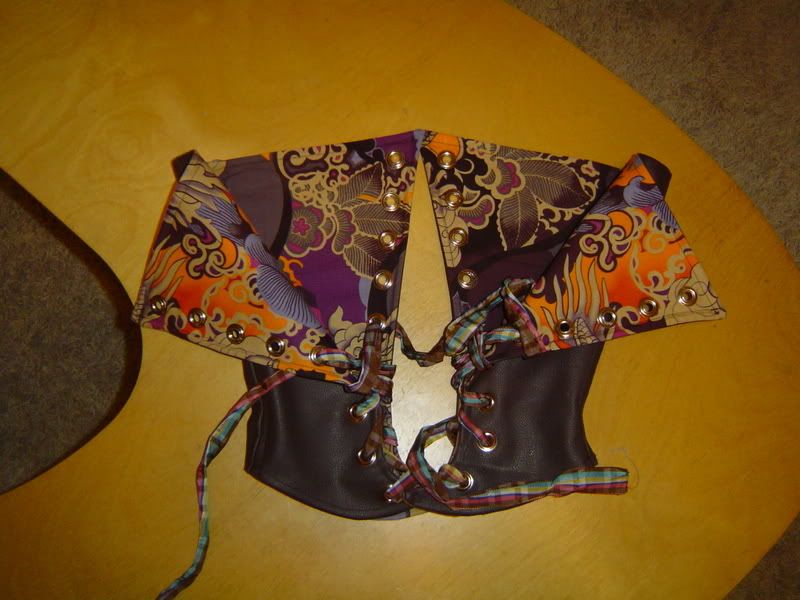 And in case you didn't notice, yes the wallet and the spats match.