So, it's been a while, eh? Yeah, that happens sometimes. A few things happened and I was busy. But then I made some more stuff that I really liked and a few people started asking me why I wasn't blogging anymore and that's all, and now I'm back, and how!
See, this store opened up very close to my house.
This store right here.
It's literally two blocks away. I love it. They've got a great remnant room, lots of fabrics for $2.99/yard. The guy knows me by now, I walk in and he tells me about the new stuff in "the room" as he puts it. I picked up some nice vinyl there, medium weight, and nice texture in a few colors. And he's got a bolt of faux ostrich and I made him promise to call me when he had a remnant of that, I can't wait. They've also got tons of upholstery weight cottons and drapery silks, if you're into that kind of thing. I did get some raw silk in a great shade of green and turned it into a scarf with a purple jellyfish stencil, but that's another post for another day. Today's post is about wallets.
First, I made myself a checkbook folio based off of
this tutorial.
And I can't say enough great things about that tutorial. Very clear, and straightforward, the pictures are great and the instructions are VERY easy to follow. I was slightly intimidated by the zipper, but I got it on the first try, which rocks. The pattern on that site is probably suitable for an intermediate sewer, but if you omit the zipper pouch, it would be a lot easier. I made two modifications. As one of the last steps I topstitched a line down to seperate the two long pockets. It just seemed like the lining material would stay flatter that way. And I used a velcro closure instead of the snap, because I had velcro on hand already.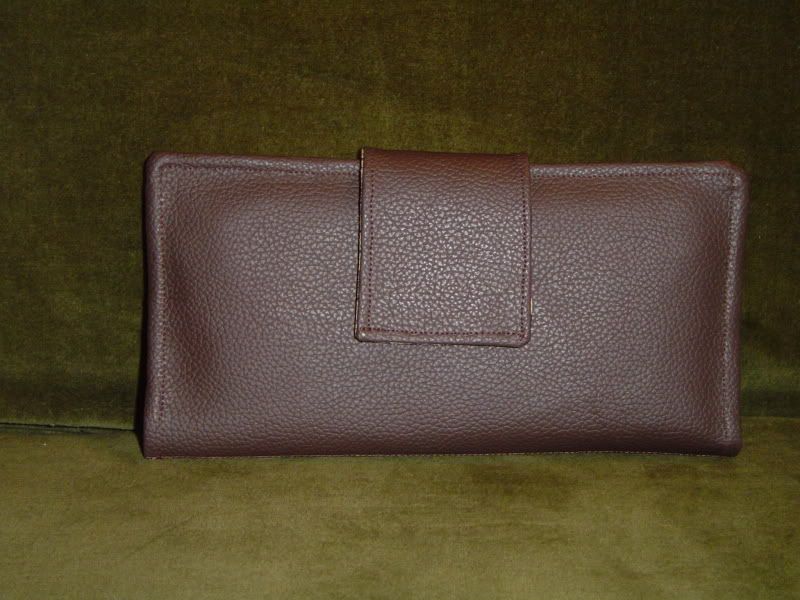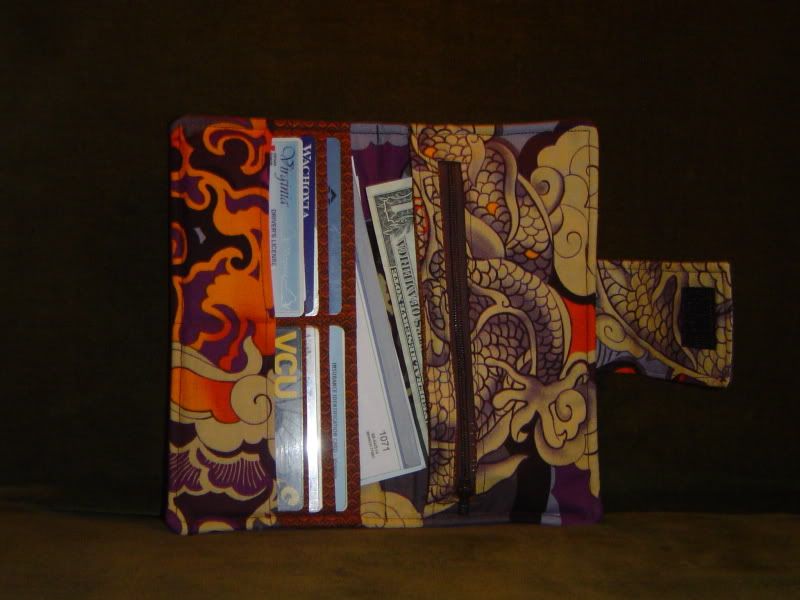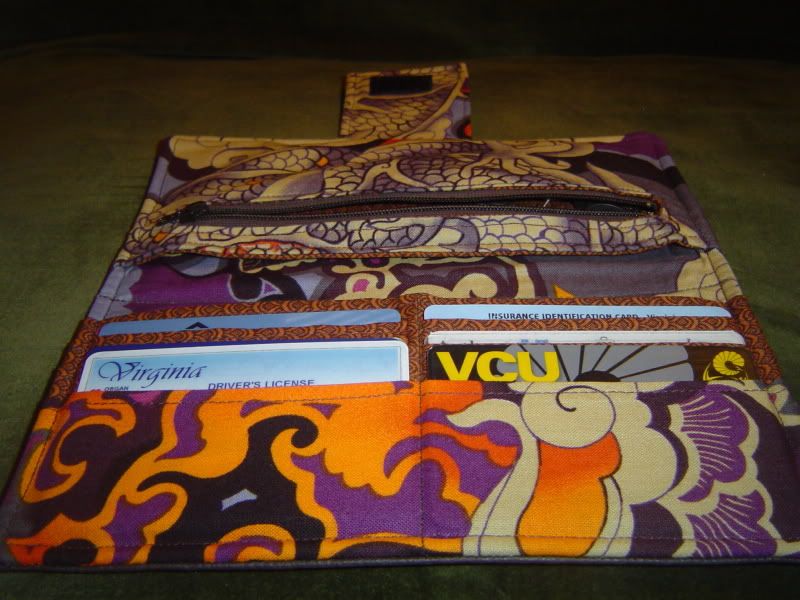 Then I was showing off my new wallet to my BFF and he wanted one, "just like that, but different". He doesn't carry checks and wanted something that would fit in his pocket. Or something. So I made this little one. This was much easier since I didn't have to do a zipper.